A note from our founder, David Miller:
I started coming to Peru in January 1992 and fell in love with the country. About every two years, I returned with my late wife Vickie. I like to run early in the morning, and when running, I would see young children eating out of garbage cans. That gave me the passion to somehow try and help the kids.
Before I started the orphanage, my pastor preached on James 1:27, and I got inspired to start an orphanage in Peru. To get the funds, I sold my business, took the proceeds, and built Hogar de Esperanza. I was fortunate to know some honest business men in Peru and that helped to get things going. I formed a non-profit organization in Peru and also started a not-profit organization in the United States called "Saving Street Children". The Peruvian government was instrumental in helping with the complex regulations. We opened our doors to our first orphan in February 2002. Since then, we have expanded the programs at the orphanage, built another building, and have added social projects to our ministry.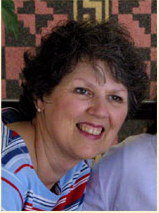 My late wife, Vickie, was instrumental in running the orphanage. She went home to be with the Lord in November of 2007, but her love for God and education lives in the hearts of all the workers and children of Hogar de Esperanza. Thank you for your continued support.
David Miller
---
"I was very impressed with how well the children are taken care of, how well they behave, and how happy they seem." — Nancy DeStefano, USA
---