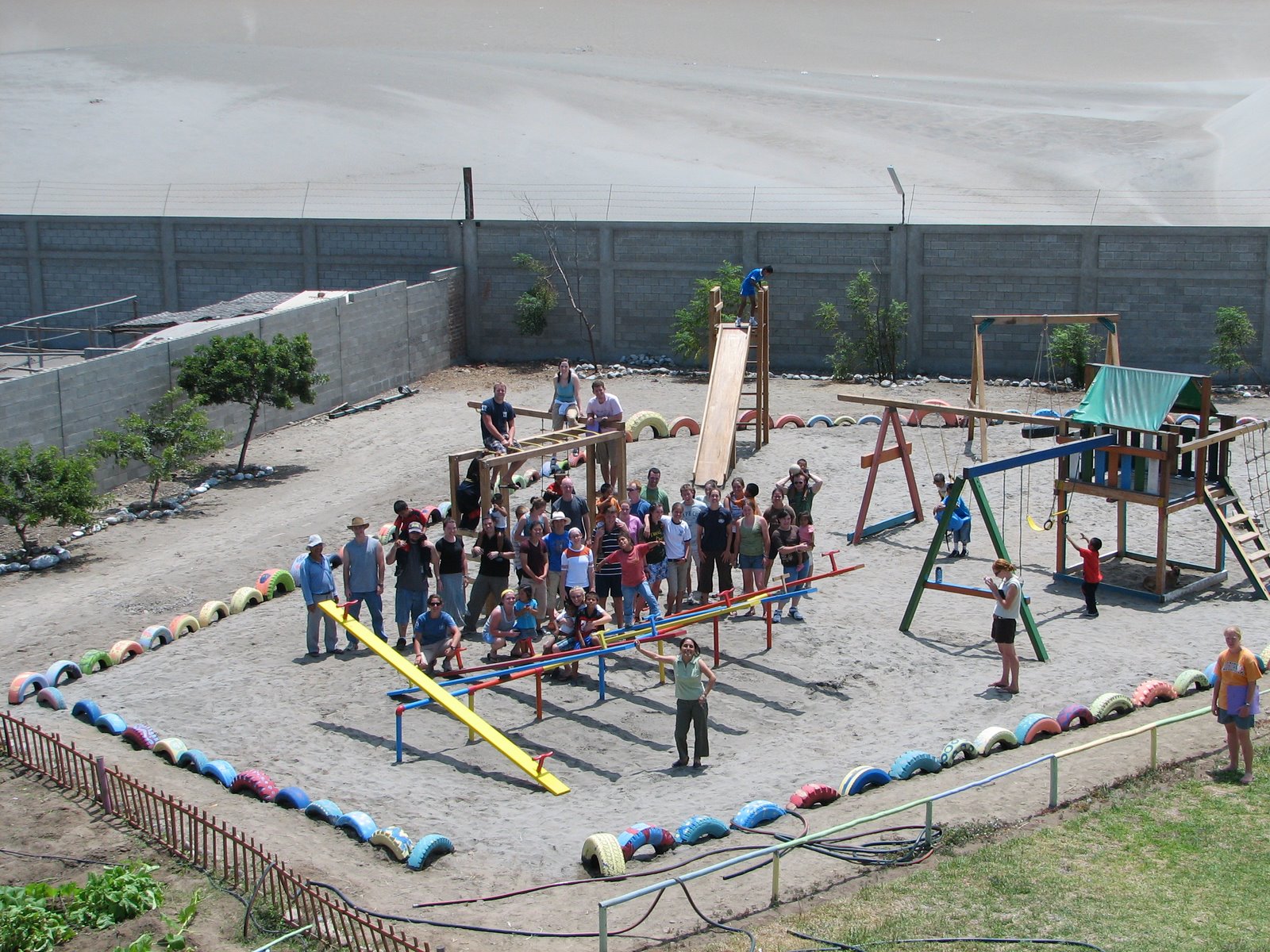 Is your group looking for a place to serve? Hogar de Esperanza hosts youth groups, adult mission groups, social groups, professional teams, medical teams and military service groups who are willing to serve. Bringing a large group for one to fourteen days can be a life–changing experience for the group and an amazing blessing to the orphanage. Our staff works directly with the group leader to plan a project that fits the group and meets the needs of the orphanage. Groups can work on manual labor projects, children's programs, or a mixture of both. Groups are financially responsible for the entire project they will complete, including all needed materials.
Our large facility is able to accommodate groups of up to 40 people and provides 25 twin size beds, 11 floor mats and plenty of floor space. Groups are responsible for bedding and towels. Visiting groups are required to pay a small fee of $20 (US dollars) per person per day. This fee covers the use of the facility, hot showers, 3 meals a day specifically prepared for your group and bottled water. Free internet access and use of an international telephone line at the orphanage are provided for group leaders. Groups are responsible for all travel, insurance and personal expenses.
Hogar de Esperanza can easily arrange extra activities for the group, including dining out and visiting tourist locations. Groups are responsible for the cost of the activity and for transportation costs.
For more information, please contact us at: .

---
"We knew we wanted to help in some way to better the life of a child. Our financial contribution at Hogar de Esperanza goes directly to support our sponsored child with education costs. We are able to communicate with our child and watch her grow. Our lives have been enriched by the experience." — The Roy Family, Canada
---