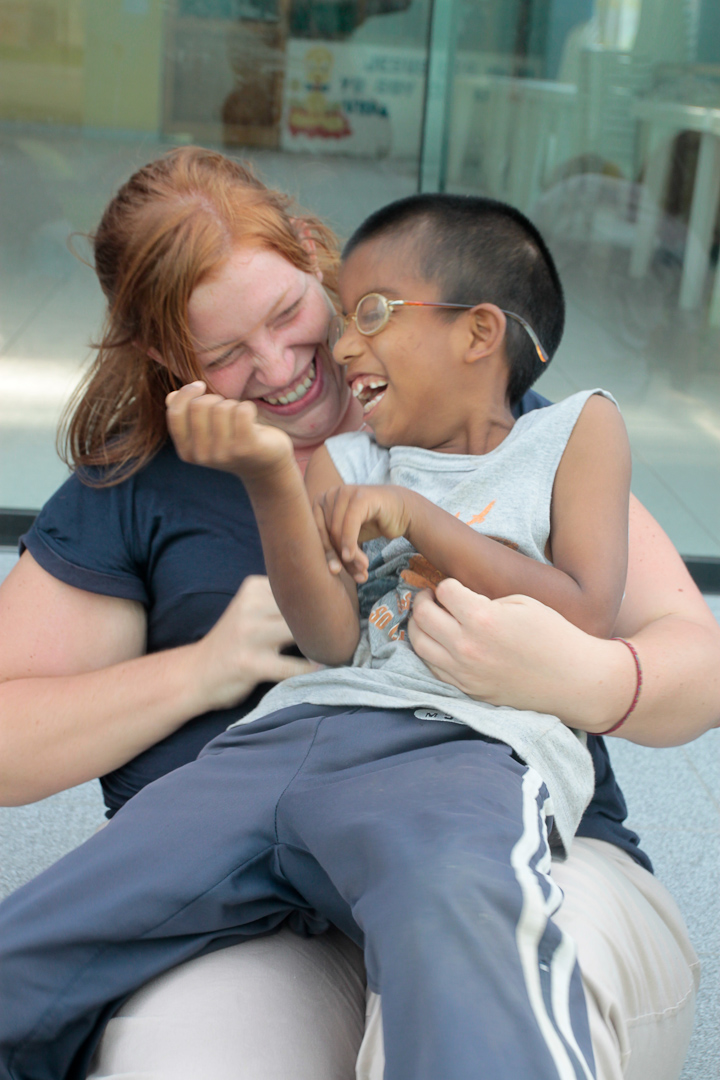 The long term volunteer program is for mature individuals, over the age of 18, who would like to serve at the orphanage for a minimum of 6 months and up to 1 year. Long term volunteers are welcome to stay at the orphanage and receive the following for $1 per day: a comfortable room, hot shower, 3 meals a day, bottled water, internet access and use of an international telephone line, which calls most countries. Volunteers are responsible for all travel, insurance and personal expenses.
We require that our long term volunteers are Christians and attend church regularly. We are a privately run organization, using biblical principals to teach and train the children. Our staff is made up of Christians representing several different denominations. Long term volunteers are required to follow our basic rules and guidelines while they are with us, such as we are a non-smoking and non-alcohol environment.
Long term volunteers will usually be responsible for a particular program or area while they are with us. Long term volunteers are assigned to one or two of the following areas.
Kinder Program – teaching our 3-5 year olds using our curriculum
Pequenitos – teaching and caring for our 1-2 year olds
Speech / Language Therapy – carrying out the program created by our specialist
Casita Assistant – assisting the madre tutora in daily house duties and covering the madre's vacation days. Duties may include washing clothes, cleaning the house, helping children get ready for school, meal times, tutoring, devotions etc.
Kitchen Assistant – assist head cook with meal preparation and cleaning the kitchen
Daily Programs – organizing and implementing daily programs for the children and/or weekend activities. Programs may include the following: reading programs, gardening, physical education, game time, jewelry making and crafts.
Grounds maintenance – watering and caring for our green areas and pathways
Cleaning Assistant – assisting our janitor with cleaning our facility
Maintenance – fixing broken items, painting, and general maintenance
Projects Assistant – working in alfalfa field and/or water projects
Summer programs – organizing and implementing a variety of programs during January and February
Special projects – as needed
Volunteers interested in coming to serve need to download and fill out a Volunteer Application, and email it to us at: .