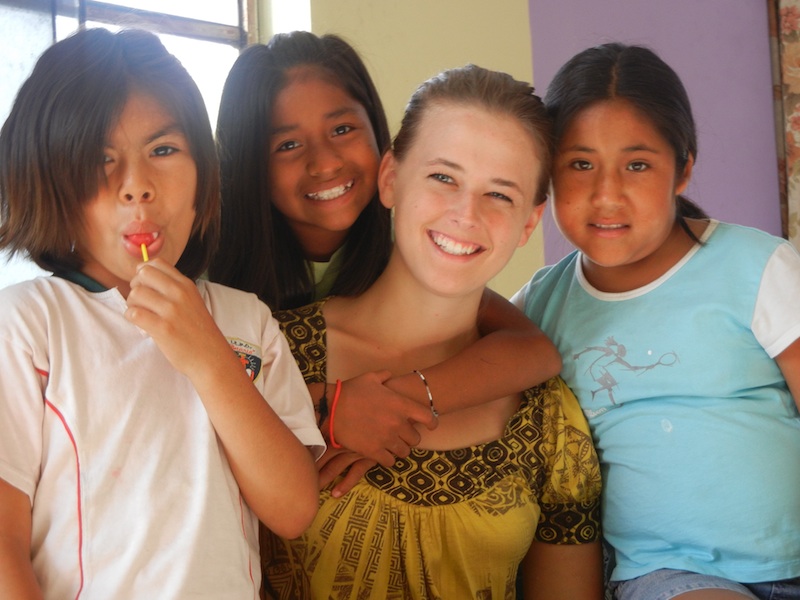 The short term volunteer program is for individuals, over the age of 18, who would like to serve at the orphanage for a week or a few months. Short term volunteers are welcome to stay at the orphanage and are required to pay a small fee of $20 (US dollars) a day for a comfortable room, hot shower, 3 meals a day, bottled water, internet access and use of an international telephone line at the orphanage, which calls most countries. Volunteers are responsible for all travel, insurance and personal expenses.
Short term volunteers may participate in a variety of areas, some of which are listed below. In most cases, short time volunteers will assist long term volunteers with these activities and/or cover the program completely to cover vacation time or fill vacancies.
Kinder Program – working with our 3-5 year olds and our curriculum
Pequenitos – caring for our 1-2 year olds
Casita Assistant – assist or cover a house of children (washing clothes, helping children get ready for school, meal times, tutoring, etc.)
Kitchen Assistant – assist head cook with meal preparation and cleaning the kitchen
Programs Assistant – organizing weekend activities and helping with established programs (reading programs, game time, jewelry making, crafts, etc.)
Grounds maintenance – watering and caring for our green areas and pathways
Cleaning Assistant – cleaning our facility
Maintenance – fixing broke items, painting, and general maintenance
Projects Assistant – working in alfalfa field and/or water projects
Summer programs – creating, organizing and implementing a variety of programs for our children during January and February
Special projects – as needed
A short term volunteer does not have to be like-minded in their religious beliefs to visit us for a short time; however they must be willing to respect and support our beliefs during their time with us. All volunteers are required to follow our basic rules and guidelines while they are with us, such as we are a non-smoking and non-alcohol facility. Volunteers interested in coming to serve need to download and fill out a Volunteer Application, and email it to us at: .